Case Study
White Court Art
International online art dealer and gallery
White Court Art is a world-class online art gallery selling fine art internationally. They work with a range of well-established artists to sell their work online across the world, distributing from three offices in the UK and New York.
Visit the website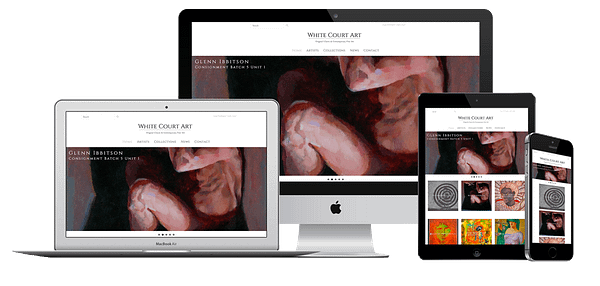 Client Brief
As a British contemporary art dealer and gallery, the design of the website had followed existing trends for the industry. Their portfolio of artwork values range from £100s to £10,000s which can require visitors being able to make offers, each product required a variety of options to list each artwork in a different manner.
Solution
The staff at White Court Art have full control over their art products being able to add a variety of different content, including video and audio, to display the artwork in its best light. They also have full management of the categories and organisation of the display to maximise visitor user experience. With all of this capability, the e-commerce interface is very easy to use with simple fields and uploads.
Kind words from the customer