Generating more leads and customers for your business.
Website Design Ledbury
Fully inclusive website design packages
Grow your business online
No upfront fees
From £49+VAT per month
Based in Ledbury we want to ensure our local business are growing.
Let us call you at a time that is good for you.
You soon realise how important it's going to be to get the right person for your business. someone you feel at ease with, who isn't trying to oversell you or bamboozle you with tech jargon. Tom was pleasant and easy to talk to right from the start. He explained how he works to build the website and how invoicing would follow each section of the build. He came with this breakdown to our first meeting, so we were able to easily compare his cost to others. He wasn't the cheapest person we spoke to but we liked him and felt he understood our business.

Not only has Tom produced a get new brand identity for Architecture Workshops, but knowing I have a professional on board who I can trust with the website SEO, Social Media Marketing etc allows me to concentrate on developing the actual workshops we run in schools.
I am so delighted with my website. Tom is an excellent designer and really helped me understand how much thought needs to go into every element of my website to make a great user experience for my customers. It was hard work but he is so patient and helpful at every stage. Its also been really helpful to have all the maintenance included, I didn't realise how much would need to be tweaked and added after launch. I would definitely recommend Tom to others!
Since our website design, the results have been phenomenal. We have had so much positive feedback, our artists love how their work is being presented and sales are really strong. It was a pleasure to work with the team and we highly recommend them to others.
Our new and engaging website reaches not only local but national coverage. The effective design layout and engagement by users has enabled Menta, the Suffolk Enterprise Agency, to significantly raise its profile and web presence. This was a contributory factor in Menta winning the national 'future of enterprise award'. The attention to detail and precision has led to a relationship that has delivered excellent results on time and to budget, in a business centric manner.
Tom has recently built a new website for my business, he took the time to understand our requirements and worked with us to ensure we got the right message across. The website looks great. Any changes are updated promptly and Tom always responds quickly to any questions or queries. Importantly we are picking up clients who have found us on Google!
Since going live and even though we have more pages to add, I have received unanimous approval from members in the Citizens' Senate – and I know these people are hard to please!! So, I would like to thank Essiem Ltd and you personally, for your support and guidance in helping us achieve our aspirations. I know that occasionally we were quite demanding, but you always maintained a polite and professional approach, whilst seeking to guide and encourage. I thoroughly enjoyed the experience of working with you and I look forward to working with you on the next phase.
I could not recommend Tom enough, he guided me through every stage of preparing the website, being very patient and understood the look I wanted very quickly. Very very happy with the end result. I like the fact that the service is ongoing to ensure the website always looks fresh.
Our work with Essiem was to design a website that is unique in structure but captivating in style, they managed to achieve where others have tried and failed. We are not an easy company to work for as we are very specific and nit-picky in what we are wanting to achieve but the patience and attention to detail that Tom provided was and still is amazing. A terrific person to work with and a continuing relationship with new adventures to look forward to in the future.
DigiCAD Ltd first approached Essiem with an idea for a website. Essiem not only turned this idea into a great website they helped us shape our online business and truly define our brand identity. We couldn't recommend them enough, thanks again for all of your help!
Tom made the process of creating my company website very smooth. He is organised and knowledgeable. And also patient and easy to work with. We worked hard to get the website just right. I am so pleased with it and have received lots of complimentary feedback. Thank you, Tom!
What we do
Pay Monthly Website Design Ledbury
If you are a local business in Ledbury who is looking for website design, a pay monthly service from Essiem will ensure you get a quality result without a paying large upfront cost. Our service includes monthly content and design updates so we will always look to keep your website up to date. Contact us to arrange a meeting to discuss how we can help you.
Everything required for your website is included in the monthly price:
No upfront fees
Free domain registration
Hosting, backups & Security Updates
SSL secure connection
Mobile responsive
Professional email hosting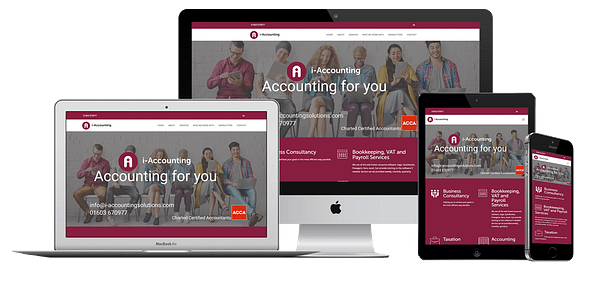 Premium Pay Monthly
Website Design Packages
Start-up

Pay Monthly Website
£49
+VAT per month
Advanced

Pay Monthly Website
£99
+VAT per month
E-commerce

Up Pay Monthly Website
£199
+VAT per month
Frequently Asked Questions
E-Commerce
250 shippable products
Importing of 100 products - Product information to be provided as an excel or CSV spreadsheet
Standard Shopping Cart and checkout process
PayPal and/or Stripe
UK Shipping
Digital Downloads
Membership packages
More than 250 products
Importing more than 100 products
Stock level management
International shipping
International Taxes
Third-party plugins
External software integration
Other payment gateways
We love taking on more complicated projects so speak with us to find out how much this would cost per month.
Contact us
Booking System
Single bookings of overnight accommodation
Single bookings of time slots
PayPal and/or Stripe
Multiple bookings
Integration of third-party systems
Event and Training session bookings