Website Design & Digital Marketing
Creative and digital agency
Increasing website engagement
Maximising brand impact
See our work
Your digital experts...
Your website is the central point for your marketing both online and offline. Potential customers will decide within seconds of arriving on your website if they trust you enough to do business with you. We fully understand this responsibility. We will ensure your brand reaches your target audience and wins new business.
Essiem is very proud to have helped many local and national businesses deliver marketing campaigns that provide remarkable returns, delivering impressive creative digital content and design. We are a committed team of digital and creative experts with the drive to deliver results that matter to your business.
Meet the team
Featured Project
The Brooke Co.
The Brooke Co. is a luxury children's furniture company based in Ledbury, Herefordshire.  They specialise in upholstered children's armchairs, luxury printed linen fabrics and accessories to decorate children's bedrooms, nurseries and playrooms.
Read More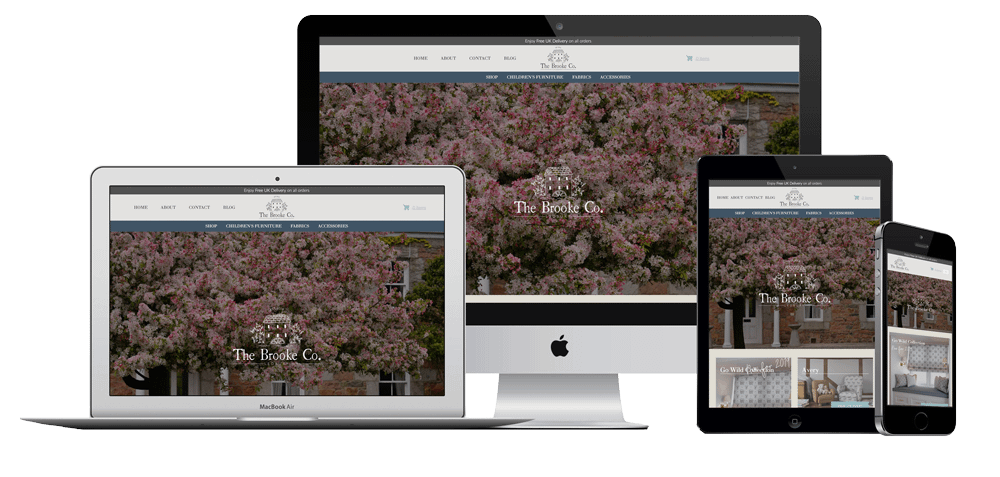 What our customers say about us
Our new and engaging website reaches not only local but national coverage. The effective design layout and engagement by users has enabled Menta, the Suffolk Enterprise Agency, to significantly raise its profile and web presence. This was a contributory factor in Menta winning the national 'future of enterprise award'. The attention to detail and precision has led to a relationship that has delivered excellent results on time and to budget, in a business centric manner.
Tom has recently built a new website for my business, he took the time to understand our requirements and worked with us to ensure we got the right message across. The website looks great. Any changes are updated promptly and Tom always responds quickly to any questions or queries. Importantly we are picking up clients who have found us on Google!
Since going live and even though we have more pages to add, I have received unanimous approval from members in the Citizens' Senate – and I know these people are hard to please!! So, I would like to thank Essiem Ltd and you personally, for your support and guidance in helping us achieve our aspirations. I know that occasionally we were quite demanding, but you always maintained a polite and professional approach, whilst seeking to guide and encourage. I thoroughly enjoyed the experience of working with you and I look forward to working with you on the next phase.
I could not recommend Tom enough, he guided me through every stage of preparing the website, being very patient and understood the look I wanted very quickly. Very very happy with the end result. I like the fact that the service is ongoing to ensure the website always looks fresh.
Our work with Essiem was to design a website that is unique in structure but captivating in style, they managed to achieve where others have tried and failed. We are not an easy company to work for as we are very specific and nit-picky in what we are wanting to achieve but the patience and attention to detail that Tom provided was and still is amazing. A terrific person to work with and a continuing relationship with new adventures to look forward to in the future.
DigiCAD Ltd first approached Essiem with an idea for a website. Essiem not only turned this idea into a great website they helped us shape our online business and truly define our brand identity. We couldn't recommend them enough, thanks again for all of your help!
Tom made the process of creating my company website very smooth. He is organised and knowledgeable. And also patient and easy to work with. We worked hard to get the website just right. I am so pleased with it and have received lots of complimentary feedback. Thank you, Tom!